Scripture verse of the day
"For God who said, "Let light shine out of darkness," has shone in our hearts to bring to light the knowledge of the glory of God on the face of [Jesus] Christ. But we hold this treasure in earthen vessels, that the surpassing power may be of God and not from us."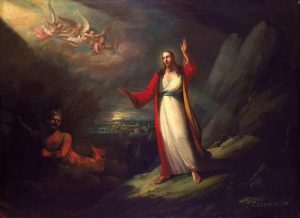 From The Diary of St. Faustina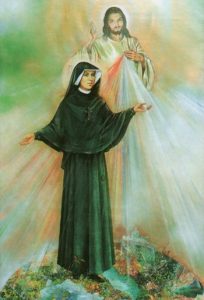 Welcome to St. Joseph the Worker
Before our merger, we were three separate parishes,
but we are now three churches in one parish,
St. Joseph the Worker.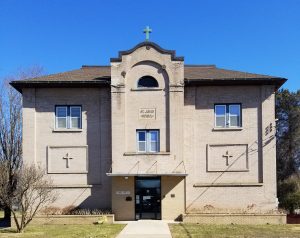 Office Address: 43 West DeZeng St. Clyde, NY 14433
Phone: 315-902-4130
Hours: Monday - Thursday
8:00 a.m. till 12:00 p.m.
EVEN THOUGH OUR OFFICES ARE CLOSED TO THE PUBLIC, OUR STAFF IS STILL WORKING. WE ARE NOW ANSWERING THE PHONES. WE ARE TAKING MASS REQUESTS, CANDLES, FLOWERS AND OTHER REQUESTS OVER THE PHONE. IF SOMEONE DOES NOT PICK UP, PLEASE LEAVE US A MESSAGE OR SEND US AN EMAIL, AND WE WILL RESPOND PROMPTLY. THANK YOU FOR YOUR PATIENCE AND UNDERSTANDING.
Mass & Confession Times
Daily Mass Times
Tuesday 7:30 AM St. John the Evangelist, Clyde
Wednesday 6:00 PM St. John the Evangelist, Clyde
Thursday 7:30 AM St. John Evangelist, Clyde
Friday 7:30 AM St. Michael's, Lyons
*Note: During the Winter Season, if Lyons school is closed or delayed, then the Mass at St. Michael's will be cancelled. If Clyde-Savannah school is closed or delayed, then Mass at St. John's will be cancelled.
First Friday Mass
Immediately following the 7:30 AM First Friday Mass at St. Michael's Church, Lyons, there will be Exposition and Adoration of the Blessed Sacrament followed by Benediction at 10:00 AM.
Weekend Mass Times
Saturday 4:00 PM St. Michael's, Lyons
Sunday 10:30 AM St. John the Evangelist, Clyde
Sunday 4:00 PM St. Patrick's, Savannah
Confession Times
Wednesday's 5:20 PM until 5:50 PM St. John the Evangelist, Clyde, in the church library.
Saturday's 3:15 PM until 3:45 PM St. Michael's, Lyons, in the chapel.
SJTW Parish video
Upcoming Events
November 2 @ 7:00 pm

-

8:00 pm

November 18 @ 4:00 pm

-

6:00 pm
Holy Mass at the National Shrine of The Divine Mercy (Wednesday, October 28th, 2020)
Spiritual Communion Prayer
My Jesus, I believe that you are present in the Most Holy Sacrament. I love you above all things and I desire to receive you in my soul. Since I cannot at this moment receive you sacramentally, come at least spiritually into my heart. I embrace you as if you were already there and unite myself wholly to you. Never permit me to be separated from you.
Amen.
St. John the Evangelist 150th Anniversary Mass with Bishop Matano
"If we really want to love, we must learn how to forgive."
"The fruit of silence is prayer, the fruit of prayer is faith, the fruit of faith is love, the fruit of love is service, the fruit of service is peace."
— St. Mother Teresa of Calcutta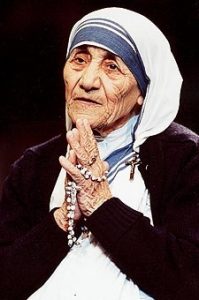 "What really hurts is not so much suffering as the fear of suffering. If welcomed trustingly and peacefully, suffering makes us grow. It matures and trains us, purifies us, teaches us to love unselfishly, makes us poor in heart, humble, gentle, and compassionate toward our neighbor. Fear of suffering, on the other hand, hardens us in self-protective, defensive attitudes, and often leads us to make irrational choices with disastrous consequences."
— Fr. Jacques Philippe, p. 47
AN EXCERPT FROM
Interior Freedom
SJTW Chaplet of Divine Mercy. Thank you Marty & Bea Pursati!