Scripture verse of the day
"For rulers are not a cause of fear to good conduct, but to evil. Do you wish to have no fear of authority? Then do what is good and you will receive approval from it, for it is a servant of God for your good. But if you do evil, be afraid, for it does not bear the sword without purpose; it is the servant of God to inflict wrath on the evildoer. Therefore, it is necessary to be subject not only because of the wrath but also because of conscience."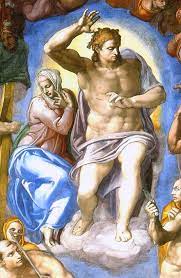 From The Diary of St. Faustina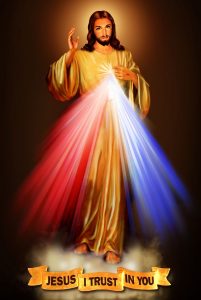 Welcome to St. Joseph the Worker
Before our merger, we were three separate parishes,
but we are now three churches in one parish,
St. Joseph the Worker.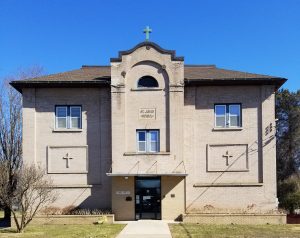 Office Address: 43 West DeZeng St. Clyde, NY 14433
Phone: 315-902-4130
Hours: Monday - Thursday
8:00 a.m. till 12:00 p.m.
EVEN THOUGH OUR OFFICES ARE CLOSED TO THE PUBLIC, OUR STAFF IS STILL WORKING. WE ARE NOW ANSWERING THE PHONES. WE ARE TAKING MASS REQUESTS, CANDLES, FLOWERS AND OTHER REQUESTS OVER THE PHONE. IF SOMEONE DOES NOT PICK UP, PLEASE LEAVE US A MESSAGE OR SEND US AN EMAIL, AND WE WILL RESPOND PROMPTLY. THANK YOU FOR YOUR PATIENCE AND UNDERSTANDING.
Mass & Confession Times
Daily Mass Times 
Tuesday 8:30 AM St. John the Evangelist, Clyde
Wednesday 6:00 PM St. John the Evangelist, Clyde
Thursday 8:30 AM St. John Evangelist, Clyde
Friday 8:30 AM St. Michael's, Lyons
*Note: During the Winter Season, if Lyons school is closed or delayed, then the Mass at St. Michael's will be cancelled. If Clyde-Savannah school is closed or delayed, then Mass at St. John's will be cancelled.
First Friday Mass
Immediately following the 8:30 AM First Friday Mass at St. Michael's Church, Lyons, there will be Exposition and Adoration of the Blessed Sacrament followed by Benediction.
Weekend Mass Times 
Saturday 4:00 PM St. Michael's, Lyons
Sunday 10:30 AM St. John the Evangelist, Clyde
Sunday 4:00 PM St. Patrick's, Savannah
Confession Times 
Wednesday's 5:20 PM until 5:50 PM St. John the Evangelist, Clyde, in the church library.
Saturday's 3:15 PM until 3:45 PM St. Michael's, Lyons, in the chapel.
"Even if you do not confess, God is not ignorant of the deed, since he knew it before it was committed. Why then do you not speak of it? Does the transgression become heavier by the confession? No, it becomes lighter and less troublesome. And this is why he wants you to confess: not that you should be punished, but that you should be forgiven; not that he may learn your sin---how could that be, since he has seen it?--but that you may learn what favor he bestows. He wishes you to learn the greatness of his grace, so that you may praise him perfectly, that you may be slower to sin, that you may be quicker to virtue. And if you do not confess the greatness of the need, you will not understand the enormous magnitude of his grace."-St. John Chrysostom, p. 255. An excerpt from A Year with Church Fathers.
SJTW Parish video
SJTW Chaplet of Divine Mercy. Thank you Marty & Bea Pursati!
Upcoming Events
February 17 @ 8:30 am

-

9:00 am
Holy Mass at the National Shrine of The Divine Mercy (Friday, January 15th, 2021)
Spiritual Communion Prayer
My Jesus, I believe that you are present in the Most Holy Sacrament. I love you above all things and I desire to receive you in my soul. Since I cannot at this moment receive you sacramentally, come at least spiritually into my heart. I embrace you as if you were already there and unite myself wholly to you. Never permit me to be separated from you.
Amen.
"Our confidence in God must be founded on His infinite goodness and on the merits of the Passion and death of our Lord Jesus Christ, with this condition on our part: that we should preserve and recognize in ourselves an entire and firm resolution to belong wholly to God, and to abandon ourselves in all things, and without any reserve, to His Providence. Observe that I do not say that we must feel this resolution to belong wholly to God, but only that we must have it and recognize it in ourselves; we must not concern ourselves with what we feel or do not feel, since the greater part of our feelings and satisfactions are only the movements of self-love. Neither must it be supposed that in all this practice of abandonment and indifference, we shall never have desires contrary to the will of God, or that nature will never shrink with repugnance from the dispositions of His good pleasure, for these will often occur. The virtues of abandonment and indifference reside in the higher region of our soul; the lower region, generally speaking, has nothing to do with them. We must remain at peace, and paying no attention whatever to what that lower nature desires, we must embrace the divine will and unite ourselves to it—whatsoever this may entail. There are very few persons who reach this height of perfect self-renunciation; nevertheless, we must all aim at it, each according to his little measure."
— St. Francis de Sales, p. 22-23
AN EXCERPT FROM
The Art of Loving God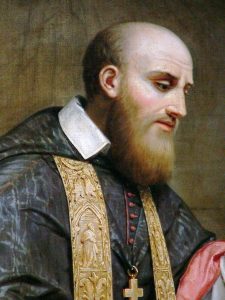 "The life of prayer calls for continuous battles. It is the most important and the longest effort in a life dedicated to God. This effort has been given a beautiful name: it is called the guard of the heart. The human heart is a city; it was meant to be a stronghold. Sin surrendered it. Henceforth it is an open city, the walls of which have to be built up again. The enemy never ceases to do all he can to prevent this. He does this with his accustomed cleverness and strength, with stratagem and fury ... he succeeds all along the line to distract us and entice us away from the divine presence. We must always be starting again. These continual recoveries, this endless beginning again, tires and disheartens us far more than the actual fighting. We would much prefer a real battle, fierce and decisive. But God, as a rule, thinks otherwise. He would rather we were in a constant state of war."
— Dom Augustin Guillerand, p. 57
AN EXCERPT FROM
The Prayer of the Presence of God