Welcome to St. Joseph the Worker
Before our merger, we were three separate parishes,
but we are now three churches in one parish,
St. Joseph the Worker.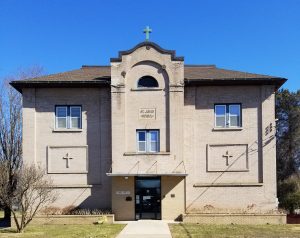 Office Address: 43 West DeZeng St. Clyde, NY 14433
Phone: 315-902-4130
Hours: Monday - Thursday
8:00 a.m. till 12:00 p.m.
Due to the COVID-19 pandemic, our offices are closed to the public and are by appointment only. Thank you for your patience and understanding.
Mass & Confession Times
Daily Mass Times 
Tuesday 8:30 AM St. John the Evangelist, Clyde
Wednesday 6:00 PM St. John the Evangelist, Clyde
Thursday 8:30 AM St. John Evangelist, Clyde
Friday 8:30 AM St. Michael's, Lyons
*Note: During the Winter Season, if Lyons school is closed or delayed, then the Mass at St. Michael's will be cancelled. If Clyde-Savannah school is closed or delayed, then Mass at St. John's will be cancelled.
First Friday Mass
Immediately following the 8:30 AM First Friday Mass at St. Michael's Church, Lyons, there will be Exposition and Adoration of the Blessed Sacrament followed by Benediction.
First Sunday's
Beginning February 7th, 2021 at 2 pm, and continuing every first Sunday of the month, St. John the Evangelist Church, 114 Sodus St., Clyde will offer Exposition of the Blessed Sacrament and a
period of Adoration followed by the recitation of the Divine Mercy Chaplet and concluding with
Benediction.
Weekend Mass Times 
Saturday 4:00 PM St. Michael's, Lyons
Sunday 10:30 AM St. John the Evangelist, Clyde
Sunday 4:00 PM St. Patrick's, Savannah
Confession Times 
Wednesday's 5:20 PM until 5:50 PM St. John the Evangelist, Clyde, in the church library.
Saturday's 3:15 PM until 3:45 PM St. Michael's, Lyons, in the chapel.
"Even if you do not confess, God is not ignorant of the deed, since he knew it before it was committed. Why then do you not speak of it? Does the transgression become heavier by the confession? No, it becomes lighter and less troublesome. And this is why he wants you to confess: not that you should be punished, but that you should be forgiven; not that he may learn your sin---how could that be, since he has seen it?--but that you may learn what favor he bestows. He wishes you to learn the greatness of his grace, so that you may praise him perfectly, that you may be slower to sin, that you may be quicker to virtue. And if you do not confess the greatness of the need, you will not understand the enormous magnitude of his grace."-St. John Chrysostom, p. 255. An excerpt from A Year with Church Fathers.
Scripture verse of the day
"And he said, 'Naked I came from my mother's womb, and naked shall I return; the Lord gave, and the Lord has taken away; blessed be the name of the Lord.'"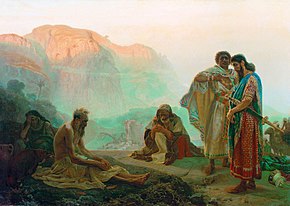 From The Diary of St. Faustina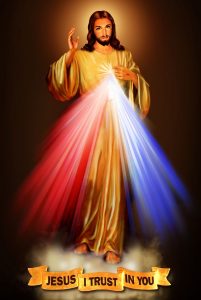 Upcoming Events
April 26 @ 6:30 pm

-

7:30 pm
Holy Mass at the National Shrine of The Divine Mercy (Friday, April 16th, 2021)
Spiritual Communion Prayer
My Jesus, I believe that you are present in the Most Holy Sacrament. I love you above all things and I desire to receive you in my soul. Since I cannot at this moment receive you sacramentally, come at least spiritually into my heart. I embrace you as if you were already there and unite myself wholly to you. Never permit me to be separated from you.
Amen.
"Fix your minds on the passion of our Lord Jesus Christ. Inflamed with love for us, he came down from heaven to redeem us. For our sake he endured every torment of body and soul and shrank from no bodily pain. He himself gave us an example of perfect patience and love. We, then, are to be patient in adversity."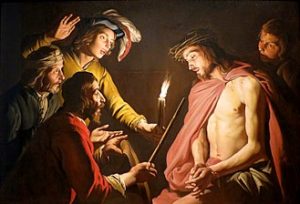 SJTW Chaplet of Divine Mercy. Thank you Marty & Bea Pursati!
SJTW Parish video